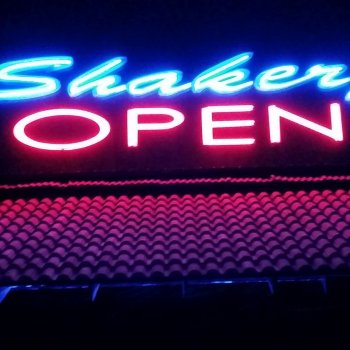 Shakerz
Entertainment
Welcome to Nev76@Shakerz, the club for all lifestylers situated in the Johannesburg East Rand.

You'll find a whole new look, upgraded facilities, and above all, new management and co-owners in the form of Nev76, the couple who has hosted many hugely successful lifestyle/swinger parties.

The club's grand opening is on 26 January 2019, and will be open Friday and Saturday evenings, until further notice whereupon events are planned for Wednesdays and Thursdays as well.

Put on your party hats, your dancing shoes and your sexiest outfits, and join us for an unforgettable experience. Facilities include fully licenced bar, dance floor, kitchen (from which dinner will be served, price included in entry fee), jacuzzi's, and several regularly cleaned bedrooms.

Club rules apply at all times (available on request).

Please contact Nev76 via Whatsapp on 0815380731 for more info.